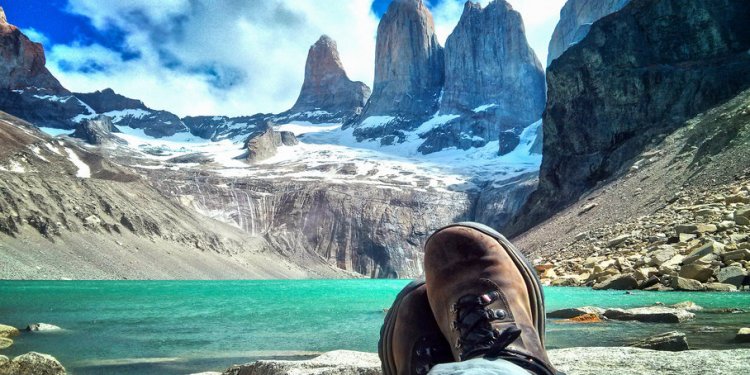 Backpacking in Brazil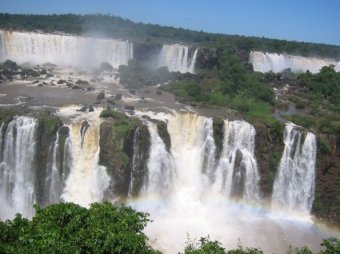 Latin america routes
Backpacking in Brazil is challenging due to its sheer size and relative cost in comparison to it's near neighbours. Nonetheless it is a hugely rewarding challenge. The country makes up a giant chunk of the South American continent with thousands of miles of stunning coastline, wonderful waterfalls and national parks. You can spend months alone visiting all this before even contemplating venturing into the vast Amazon Rainforest which makes up the North and West of the country. Developing rapidly it may be but Brazilians have not forgotten how to party and visiting during Carnaval season is an experience you will never forget.
TIME NEEDED – 2 MONTHS
If time is no object you could do a week long river trip along the Amazon to Manaus and visit a few other places but 2 months would be a decent amount of time for this route.
POSSIBLE BUDGET – £1800 €2250 $3000
That's just under 7000 Real in local currency. Brazil isn't cheap these days and is considerably more expensive than the rest of South America. This does not include the cost of flights to/from Brazil, visas or travel insurance.
VISA REQUIREMENTS FOR BRAZIL
90 days visa-free for citizens of almost every country in Europe and Latin America. If you are from the USA, Canada, Japan or Australia you will need one. Find out if you need a Brazilian visa here.
TRAVEL INSURANCE
ACCOMMODATION
THE ROUTE
SAO PAULO
Sao Paulo is South America's biggest city and with three major international airports it is very accessible from wherever you're coming from and a logical starting point for a trip around Brazil. Opinions of the cities are its fair to say mixed amongst travelers and Brazilians alike. To some it's a large and dangerous crime-ridden city that's difficult to get around and has little of interest to visitors anyway.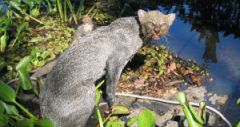 Others see it is a lively and diverse 21st century metropolis with great shopping and by South American standards an open-minded attitude towards issues such as homosexuality which is still considered a taboo in much of the continent. Even if it's for just a day or two it's worth experiencing and if you don't like it then move on.
CURITIBA
This cosmopolitan city in the south of the country has a great history and is home to a mixed population that descends from various parts of Europe. It boasts a lively arts and music scene and has a famous 'old city' district in the centre which is over 300 years old. If Sao Paulo was too much for you then Curitiba may be much more to your taste as one of the safest and cleanest cities in Brazil.
ILHA DO MEL
This island is a nice escape from the cities with pleasant beaches, no roads and some great scenery. There are plenty of other nearby islands you can get to by boat either on trips or by hiring your own vessel. The island is very quiet during the week so this is the best time to come if you want to relax. However there is much more in the way of nightlife and parties at the weekend and during holidays.
FLORIANOPOLIS
In and around this city you will find some of the country's most stunning beaches. The city has a few decent sights such as the 18th century fort and some colourful markets but for backpackers in Brazil it's primarily a beach destination. There are some decent budget places to sleep, eat and drink and there is even a party bus complete with bar and DJ that takes visitors to the cities major nightspots. During the day from the centre you can catch buses to any of Florianopolis's 42 beaches.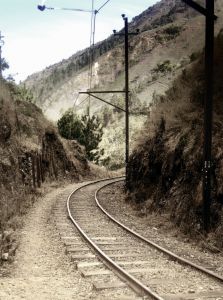 FOZ DO IGUAÇU
It's a long and tiring trip out to Foz do Iguaçu and is probably best done via a night bus with two direct daily services from Florianopolis. (You may prefer to visit Florianopolis first and then backtrack to Curtiba from where there are more regular and shorter bus services to Foz do Iguaçu). The city is of a medium size but mainly serves as a base for exploring the Iguaçu Falls which are truly one of the most natural wonders of the world.
The stunning waterfalls, arguably the most impressive on the face of the earth are one of the undoubted highlights of backpacking in Brazil and indeed South America. The Falls dissect three countries meaning short trips into Argentina and Paraguay are possible from this point.
BONITO
A popular eco-tourism hotspot which allows you to see more of the Pantanal than the areas around the more visited Campo Grande. The town is surrounded by waterfalls and rivers which are clean and clear enough to snorkel in and check out the weird and wonderful creatures that inhabit the waters in these parts. It is a long journey from the falls to Bonito, taking around 16 hours including a change of bus in the town of Dourados.
CAMPO GRANDE (For the Pantanal)
Some people opt to skip Bonito as there are regular direct buses going from Foz do Iguaçu to Campo Grande taking 12-15 hours with several companies running the route which is popular with backpackers. The Pantanal is a vast area of wetland that is home to an incredible array of wildlife including caiman, jaguars, anacondas, piranhas and much more. Various types of trips can be arranged in Campo Grande or you can use it as a base and explore the region on your own.
RIBEIRÃO PRETO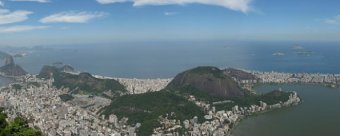 This is a nice stop to break up the long journey back to the coast. Depending on the time of year, you may be able to find a reasonably cheap flight from Campo Grande to Rio but going by bus is normally cheaper if a little more time-consuming. Ribeirão Preto is around 14 hours from Campo Grande and is served by direct night buses. It is a lively city but not really on the regular backpacker trail. This however is part of its charm and with some bustling bars and a reputation as the draft beer capital of Brazil, it can be a very enjoyable little stop.
CAMPOS DO JORDÃO
This is another hidden gem that doesn't receive much in the way of foreign travellers. The somewhat dodgy looking teleforico is worth a ride as it transports you in individual seats to the top of Morro do Elefante which at 1700m above sea level has stunning views of the town and its surroundings which you can see more of on horseback. In the town the architecture and streets are distinctly ancient and it feels somewhat like stepping back in time to a bygone era. The rickety bondinhos (streetcars) offer a unique way to take in more of this quite unusual city.
PARATY
Back on the coast and for the first time in the state of Rio de Janeiro. The coastal town was first settled upon by the Portuguese in 1667 and is one of the oldest in Brazil. It's another place where you feel as though time has somewhat stood still and it is incomparable to the glitzy modern cities of Rio and Sao Paulo which lie a few hundred kilometers on either side of it. In town, wander around the cobbled streets and admire the churches.
There's plenty of nature around too with hikes, boat trips, kayaking and diving all popular. It's also famous for the Bloco de Lama (Mud Carnival) where crowds go to cover themselves in mud and chant but sadly it only happens once a year on the weekend before Carnival. It's well worth visiting if you're planning on doing the Rio Carnival.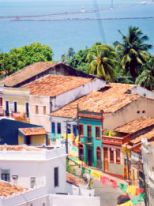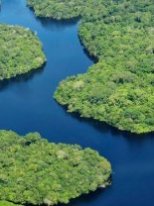 Share this article
Related Posts