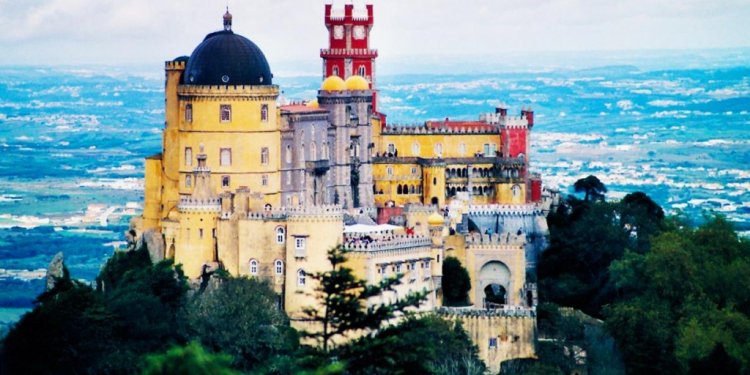 Best tourist places in Portugal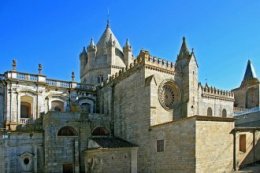 Nestling with dignified repose in the heart of Portugal's sun-baked Alentejo province, Évora is one of the country's oldest and most enchanting cities. Rising to prominence under the Romans, the town was also occupied for some 500 years by the Moors. Medieval Évora thrived as a center of learning and the arts, and was patronized by a succession of Portuguese kings. Its numerous churches and monasteries stand as testament to a devout and pious legacy.
The melding of such diverse cultures and religions coupled with an abundance of different architectural styles prompted UNESCO to declare Évora's old town a World Heritage Site. Conveniently, this precious hoard of monuments and museums is clustered together within the city walls, and can be easily explored on foot. Similarly, Évora's lively market town atmosphere is best appreciated by following the narrow cobblestone lanes that snake away from the brooding cathedral to pass gurgling fountains and flower-flecked squares. Along the way, colorful handicraft stores and family-run cafés busy themselves under granite-wrapped arcades. Restaurants, meanwhile, serve some of the tastiest gastronomy in the land.
1 Sé (Cathedral)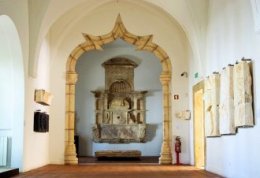 Don't be put off by Évora cathedral's rather austere complexion. Its weathered granite façade has after all endured the elements since 1204, and the heavy-set structure can't help but resemble a fortress, a look accentuated by a pair of imposing asymmetrical bell towers. Those with an eye for architecture will notice the melding of the Romanesque with the Gothic, but everyone will gush at the stunning 14th-century sculpted Apostles that wrap themselves around the building's main portal. Inside, even whispering sounds too loud, but the mood of secluded gravity is lifted somewhat by the 18th-century high altar and polished marble chancel. A more dazzling backdrop is the treasury, which doubles up as a museum of sacred art brimming with rare and priceless artifacts fashioned out of gold, silver, and other precious metals. The top draw, though, is the roof from where a memorable Alentejo panorama can be admired.
Location: Largo do Marquês de Marialva, Évora
2 Museu de Évora (Évora Museum)
Modern and kid-friendly, Évora Museum does away with the stuffy and cramped. Instead, this delightfully engaging cultural and educative draw is spacious, light and airy, and superbly designed to showcase a collection of regional treasures housed in what was once the residence of bishops and noblemen. Yes, this is a former palace building dating way back to the 16th century, and the city's history is all here under one roof. It's worth spending time mulling over the exhibits.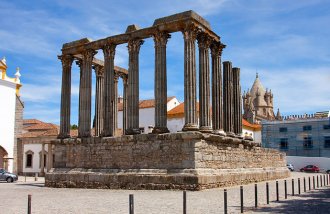 For instance, the art gallery features an extraordinary 16th-century Flemish polyptych, a fantastically detailed painting of 13 panels executed in vivid Technicolor, and this kind of brushwork requires serious study. The main core of the museum is its collection of archaeology, and its Roman sculpture pinches all the glory - a giant 2nd century AD column rises up like a rocket as if to emphasize the period.
Location: Largo Conde Vila Flor, Évora
3 Roman Temple
The city's pin-up tourist attraction is still often referred to as the Temple to Diana, despite the fact that there's no proof the monument was ever dedicated to the Roman goddess. The legend persists, however, as does the misnomer. But it doesn't really matter; this remains Évora's head-turning crowd pleaser, and one of Portugal's most significant Roman landmarks. Believed to have been erected in the 2nd or 3rd century AD, the 14 surviving columns topped by Corinthian capitals stand solid over a granite base; the architrave, itself an impressive piece of masonry. The ancient structure has worn well, and you can't help feeling a sense of awe as you pause under its mighty façade. At night, the temple is illuminated and the soft, ethereal glow only adds to its grandeur and mystique.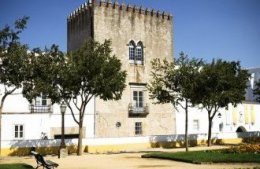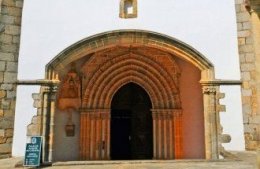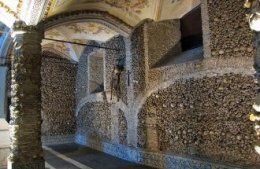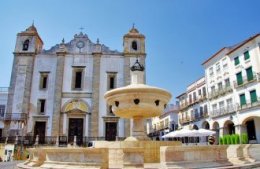 Share this article
Related Posts