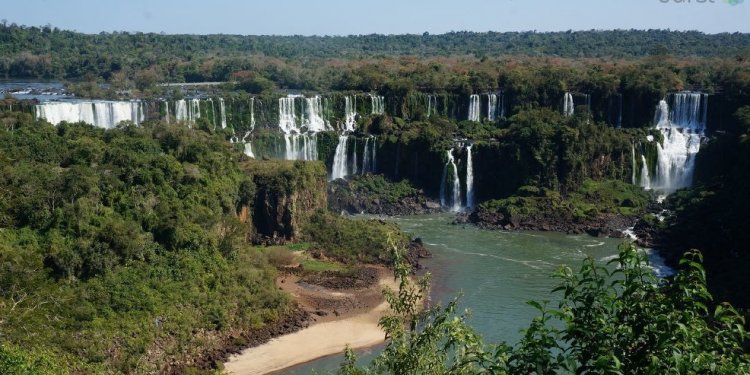 Brazil official Tourism website
During the 1600's, Rio became a convenient port for the transport of gold and precious stones. For this reason, the colonial administration was moved to the area in 1763 from Salvador. In 1808, the city saw an influx of Portuguese royal family and associated Lisbon nobles, who were escaping the Napoleonic invasion in their homeland. These ones ousted those who were occupying homes and territory within Rio to take over their established abodes. With these noblemen and royals came hundreds of thousands of slaves, who crossed the ocean from Africa.
When Brazil gained its independence from European rule in 1822, Rio de Janeiro remained its capital city. Since then, it has continued to grow in order to accommodate the ever-increasing population and industrial needs of its residents. One of this city's greatest moments to date was to be one the official Host Cities™ of the 2014 FIFA World Cup™.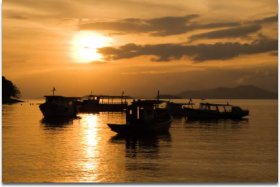 Beach of Bananal, located in the Big Island, coast south of Rio de Janeiro.
Rio de Janeiro comprises a coastal plain and a plateau. The coast stretches for 635 kilometres and is a popular retreat for tourists and locals alike. There are several bays that make up the coastline, and impressive slopes that rise from the shore towards the inland. This varied topography makes for an array of plant- and animal life, giving the state an undeniable beauty and depth. This mountainous state was once very forested, but much of this dense vegetation was sadly destroyed to make space for urban development. The climate of Rio de Janeiro is distinctly tropical, meaning that it is hot and humid.
The industrial sector makes up for the largest proportion of the state's contribution to the GDP (Gross Domestic Product), followed closely by the services sector.
Beautiful and frequented tourist attractions in the state include:
Cathedral São Sebastião
Chinese Belvedere
The Sugarloaf Mountains
The Statue of Christ Redeemer
Samba City
Ipanema Beach
Copacabana Neighbourhood
Tijuca National Park
Botanical Gardens (Jardim Botanico)
Ilha Fiscal
Barra da Tijuca Beach – the longest beach in the country
Museu Chácara Do Céu
Share this article
Related Posts