Travel Blog Brazil
The BRAZIL TRAVEL BLOG is an independent travel blog created in early 2007. Here you will find first-hand information about Brazil.
Being independent means we are not linked to the tourism business, and for that reason we are able to provide you with an honest account of what travelling in Brazil is like, warts and all. You won't find at the BRAZIL TRAVEL BLOG undisclosed sponsored texts as we don't publish such kind of material, contrary to what is becoming widespread practice in many blogs on travel in Brazil.
In actual fact, it is not our intention to convince you to spend your holidays in Brazil. There are many other destinations in the world where you are likely to spend a happy holiday – if not happier, than in Brazil. Our intention is to help you make the most of your valuable holiday time should you decide to head to South America for your vacation.
To achieve that aim there is a series of places in the blog that will be of special help to you:
Who is behind the BRAZIL TRAVEL BLOG?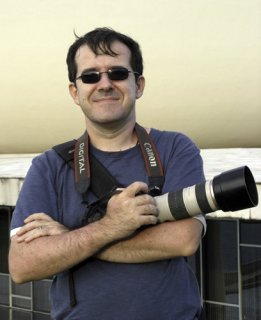 I am Tony Gálvez, the author of the BRAZIL TRAVEL BLOG. How did I end up in Brazil? I studied history at college in my native Spain and completed my post-graduation at Queen's University, Belfast. Shortly after leaving Northern Ireland I began working as a lexicographer writing bilingual dictionaries. I lived in the United Kingdom for seven years and when the opportunity came to travel to Brazil to direct a large dictionary project I was quick to answer: YES! I moved to Brazil, met my Brazilian-born wife and lived in São Paulo for 10 years. During the decade, I traveled thoroughly throughout Brazil, north and south, east and west.
Share this article
Related Posts