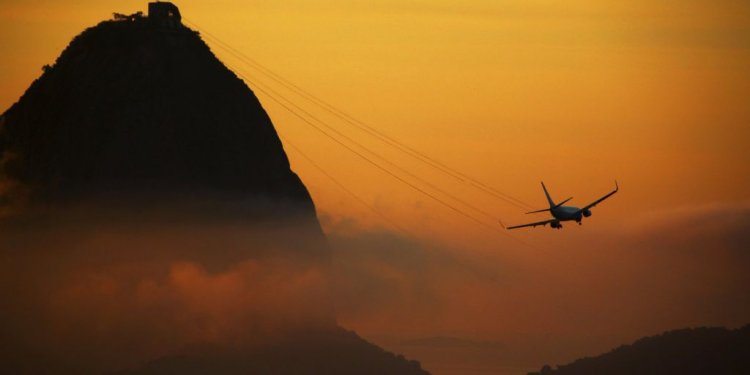 Travel warnings Brazil
Alert - Level 2, Practice Enhanced Precautions
Watch - Level 1, Practice Usual Precautions
Note: This travel notice was updated on October 17, 2016, to include updated guidance for people planning to conceive and guidance to prevent sexual transmission of Zika.
What is the current situation?
Public health officials have reported that mosquitoes in Brazil are infected with Zika virus and are spreading it to people. Text PLAN to 855-255-5606 to receive Zika updates for your destination.
Because Zika virus is primarily spread by mosquitoes, CDC recommends that travelers to Brazil protect themselves from mosquito bites. The mosquitoes that spread Zika usually do not live at elevations above 6, 500 feet (2, 000 meters) because of environmental conditions. Travelers whose itineraries are limited to areas above this elevation are at minimal risk of getting Zika from a mosquito. The following map shows areas of Brazil above and below 6, 500 feet.* For more information, see Questions and Answers: Zika risk at high elevations.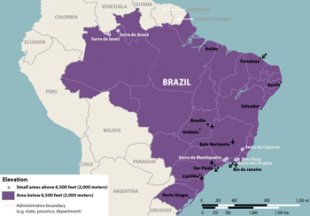 *The categories shown on this map are intended as a general guideline and should not be considered to indicate absolute risk. Elevation may vary within an area to a larger extent than this map can depict. The presence of mosquitoes may change seasonally, with increasing temperatures or rainfall, and may change over time. Travelers to destinations that cross or are near an elevation border may wish to consider the destination as an area of lower elevation. Travelers to high elevations are still at risk of getting Zika from sex.
Cover exposed skin by wearing long-sleeved shirts and long pants.
Use EPA-registered insect repellents containing DEET, picaridin, oil of lemon eucalyptus (OLE, also called para-menthane-diol [PMD]), IR3535, or 2-undecanone (methyl nonyl ketone). Always use as directed.
Pregnant and breastfeeding women can use all EPA-registered insect repellents, including DEET, according to the product label.
Most repellents, including DEET, can be used on children older than 2 months. (OLE should not be used on children younger than 3 years.)
Stay in places with air conditioning and window and door screens to keep mosquitoes outside.
Sleep under a mosquito bed net if air conditioned or screened rooms are not available or if sleeping outdoors.
Share this article
Related Posts