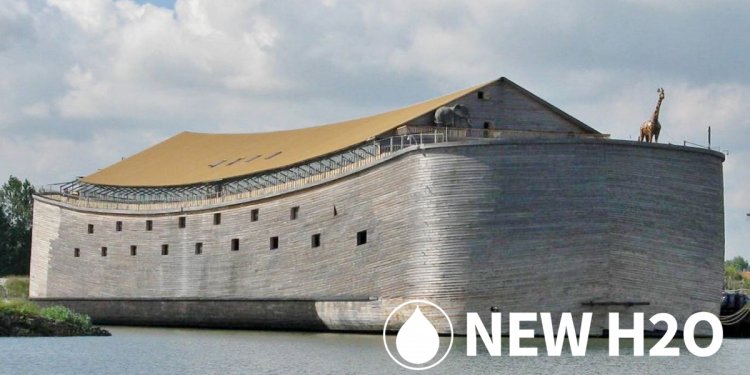 Travelling to Brazil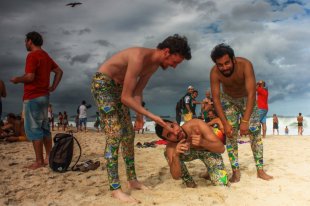 I've been back from Brazil for a few weeks now, but I'm still very much reflecting on the amazing trip. You know, when you come home from a trip everyone always asks you "Well, how was it?" And after a few chats you start developing a rehearsed answer.
"Oh it was a fantastic trip. The atmosphere around the World Cup was amazing, the food was great, the people were friendly, we didn't feel unsafe at all. There was so much to do and so much diversity in the country that we barely even scrapped the surface. I can't wait to go back"
For most people, that answer does the job, but over the last few weeks I've been getting a lot more questions about the trip. Some that have really made me think and reflect on my experience there. One of the questions that kept coming up was "Did you find Brazil to be different than what you expected?" And I have to admit, I did.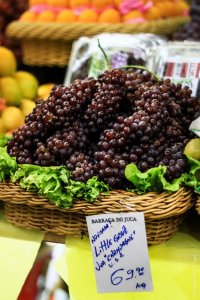 I researched Brazil's main attractions and what to do, and where to go, but you can never really know it all. There are a few things that I wish I knew before traveling to Brazil. So today, I'd like to share them with you, in hopes that it will one day help you manage your own expectations about traveling to this amazing country.
1. Most Brazilians Don't Speak English
I'm not sure why I expected it to be any different. I've traveled enough to know that people in developing countries don't speak English. But for some reason I expected that Brazilians, especially those in cities like Rio de Janeiro and Saõ Paulo, would know at least a bit of English. Big misconception! Most restaurant staff, shop owners, and sometimes even hotel staff did not speak a word of English. If it wasn't for Max's knowledge of Spanish we would've really struggled! Although not everyone spoke Spanish, enough of them did and Max was able to get us through every situation: from asking for driving directions to making friendly chit chat with the locals.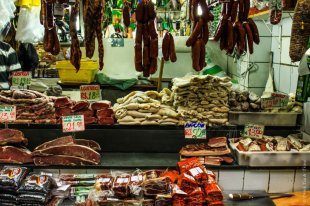 Brazilians' lack of English knowledge is certainly not the end of the world. You can still get by with hand gestures and pointing and general body language, but knowing a few key phrases in Portuguese or even in Spanish will make your travel in Brazil 10 times easier.
So if you are planning on heading to Brazil, spend a bit of time learning a few Portuguese phrases before you go. Pick up a phrasebook at a book store, or find some phrases online. The locals will appreciate your attempts to speak to them in their language and will be more eager to help you out.
2. Brazil is Expensive
.. really expensive! We were traveling around Brazil during the World Cup and the prices were definitely inflated, but Brazil is not a cheap country for budget travelers. We spoke to a lot of other travelers on the road, hotel staff, restaurant owners, and locals and the verdict was the same. Prices in Brazil are not quite as high as London, or NYC, or Sydney, but it is pretty close to prices in Toronto, or smaller cities in US, and in Europe. It's definitely not as cheap as Eastern Europe and not as cheap as most places in Asia.
If you are traveling on a budget, you can expect to spend between $75-100 a day on accommodation, meals, entertainment and transportation in larger cities. If you enjoy a more luxurious way to travel, be prepared to cash out a LOT more. Smaller cities are a bit cheaper, but still pricey. Our budget was $100 a day but with the inflation due to the World Cup, we probably spent closer to $150 per day per person. Alcoholic drinks, especially cocktails, and restaurant meals added up to the biggest chunk of the budget.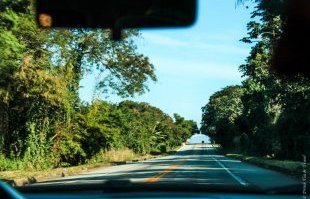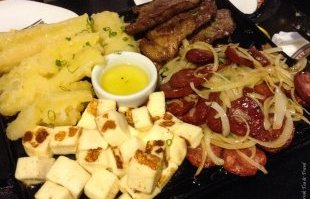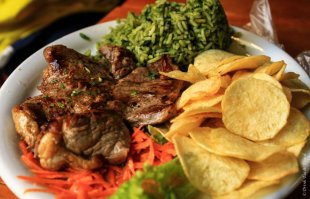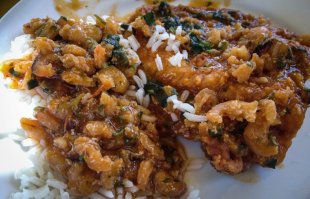 See also:
Share this article
Related Posts