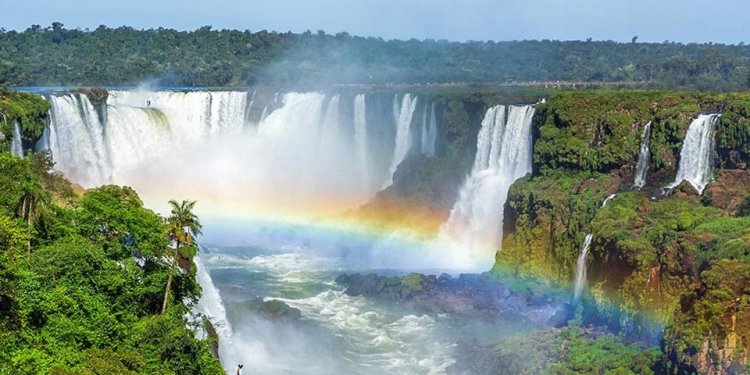 Brazil tour Guide

R$140 / US$48 / €44
(Currency Conversion based on BRL)
Specially designed Carioca Expedition tour is a 7-hour tour in Rio de Janeiro. This Rio tour provides a unique chance to see many attractions of Rio de Janeiro. The day tour starts with pick up at the front of your hotel or hostel in Rio. You will be met by a professional English speaking tour guide and driven around on a 14 seat mini bus. Our first stop will be the hang gliding landing area at Sao Conrado beach where the hang gliders land after they take off from Pedra Bonita. Views from the mountains on the coast are more than amazing so if you have time we highly suggest you also try the Hang Gliding Expedition while in Rio.
From there, we will take you to the Tijuca National Park and get a glimpse of the greenest tropical rainforest. In the park we will change our buses and arrive at the Christ The Redeemer Statue (ticket price is included to the price of the package). Make sure you take enough photos!
After our visit to the Big Dude we will stop for a lunch (lunch is not included in the price of the package) in Santa Teresa. This is one of the traditional old neighborhoods of Rio. It still retains much of its original architecture and character of previous years.
At the end of your Rio day tour we will see The Great Madness (Escadaria Selaron) or secret Lapa steps where Snoop Dogg shot his famous video for Beautiful with Pharell.
Finally, you will be offered two options. The first option is to be dropped off at Sugarloaf Mountain (ticket is not included in the package price) in time for sunset – this is an especially romantic time for couples! The second option is to simply be dropped off in front of your hotel or hostel.
Take a look at our Facebook fan page photos and comments of tourists who choose Brazil Expedition as their reliable guide in Rio de Janeiro! Our Rio day tour is really great! Or contact us right away to register for this city tour by filling out the following registration form or give a call!
Share this article
Related Posts