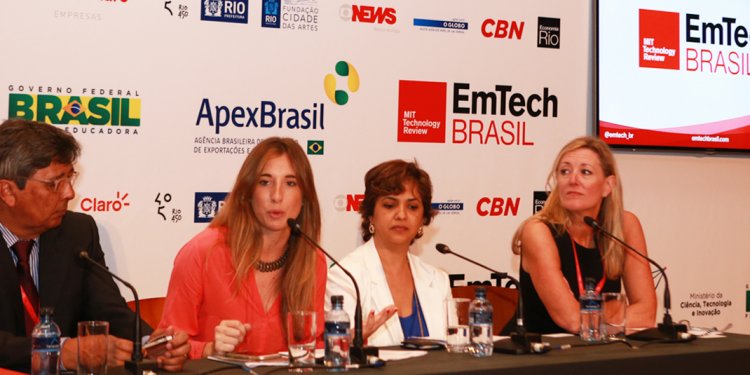 What languages does Brazil speak?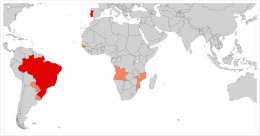 The Portuguese language
Portuguese belongs to the Romance branch of the Indo-European language family, along with Spanish, French, Italian and Romanian. It is the official language of eight countries and is spoken by around 230 million people, most of whom are in Brazil. UNESCO says that, along with Spanish, it is the fastest growing European language after English, and that in South America and southern Africa, it possesses the greatest growth potential as an international language.
Reasons for learning Portuguese
Given Portugal's long history of discovery and colonization, the language has had a global influence for hundreds of years. Today, Brazil's booming economy and the future prospects in African countries such as Angola and Mozambique mean that business and job opportunities are set to increase significantly, not least in the field of tourism. And if you are a tourist, the ability to speak Portuguese will provide a much better cultural experience through a deeper appreciation of the literature, music, architecture and people.
The importance of the language around the world
Since the sixteenth century, Portuguese colonizers have spread their language in South America, Africa, and to a lesser extent in Asia. Portuguese is now an official language of the EU and MERCOSOL. The 2014 World Cup and 2016 Olympic Games, both taking place in Brazil, will reinforce the language's position at the center of the world stage. Furthermore, there is already an increased demand in American universities to learn the language among students who wish to tap into growing economic opportunities, be they in Brazil, Portugal or Africa.
The advantages of being able to speak Portuguese
The better one can speak a language, the easier it is to have any kind of interaction with native speakers. Being able to speak Portuguese doesn't just make you more aware of business opportunities, but earns the respect of native speakers, and gives you greater access to a society and its culture, enriching your life in the long-run. Those who speak Portuguese hold the key to both future business and personal satisfaction.
Differences between Brazilian and European Portuguese
Although Portugal is the home of the language, Brazil has more Portuguese speakers, in much the same way that the United States has the largest concentration of English speakers. Just as there are differences between US and British English, so there are differences between the language as spoken in Brazil and Portugal. They occur in syntax, grammar, vocabulary, pronunciation and spelling, although due to recent changes brought about by the Portuguese Orthographic Code, all spelling disparities are being phased out in 2014. However, none of these language idiosyncrasies are insurmountable; European and Brazilian Portuguese are still completely mutually intelligible.
Learning Portuguese with Babbel
Portuguese is said to be an easy language to learn, particularly for speakers of other Romance languages, and while there are many different ways to acquire it, both on- and offline, Babbel's system is at the forefront of online language learning. Even if you have no previous experience learning foreign languages, Babbel will ascertain your level and teach you in a manner that fits your pace, reinforcing what you know and strengthening what you don't. With all your progress saved in the cloud, you can practice any time, anywhere: on your computer, smartphone or tablet. A monthly Babbel subscription costs less than certain less-healthful daily habits and will get you understanding and speaking Portuguese in no time. Don't know anyone to practice your Portuguese with? Use Babbel's free community features to connect with other learners and native speakers so you never have to learn alone. Ready to get started? Try your first Portuguese lesson with Babbel for free.
Share this article
Related Posts