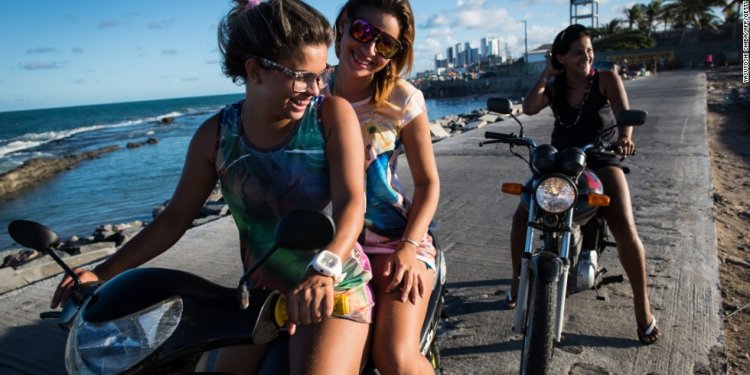 Visiting Brazil from US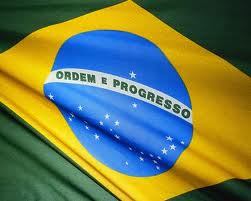 So I was born in Brazil and have lived in California for more than 20 years. I am often asked about travel in Brazil by my American friends. This post is meant to collect helpful information.
How many days I need to visit Brazil? Where to go?
Most people find surprising to learn that Brazil is larger than the continental US. So there is no way to "visit Brazil" in a few days of vacation. Because the flight from one of the US hubs (Dallas, Houston, Miami, …) to São Paulo or Rio is about 12hours, it is reasonable to plan at least a week to go anywhere in Brazil.
Most business visitors go to São Paulo. It is a cosmopolitan very large city. At its best, it feels like New York. At its worst, it can be feel like the worst in New York. Other than business, São Paulo has world-class gastronomy, culture and nightlife. Traffic is really bad.
Most tourists go to Rio. It is a large city with the problems of a large city (including crime and the shanty towns – "favelas"). But it is a beautiful place (world-famous beaches – Copacabana, Ipanema and landmarks – like the Corcovado and SugarLoaf). It is your choice to focus on the good or on the bad.
The capital cities along the Northeast coast combine beautiful beaches, a slower pace of life, historical landmarks, and a unique cultural experience.
The North of Brazil is dominated by the Amazon rainforest.
If you have less than a week, get a tour package and visit Rio or two Northeast capitals. If you have two weeks, combine Rio with either a Northeast capital or Foz do Iguaçú. If you have a lifetime…
Is it dangerous?
From a personal safety perspective, if you have traveled internationally before and/or have some common sense, not particularly. But if you wear Tevas and Flower shirts, have a camera around your neck and a Panama hat on your head and decide to walk around one of the large cities pointing at buildings, you will probably be mugged within the first 15 minutes.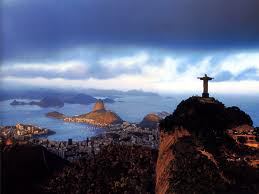 From a health perspective, you will survive fine in any of the cities along the coast doing the same you do at home. If you plan to spend a week going down some remote Amazon river and visit a remote place deep in the jungle, you may want to ask your health care provider about recommended vaccinations.
So, relax. Your are on vacation.
Geography and History
Brazil is in South America. Being in the South Hemisphere, the seasons are reversed compared to the US (i.e. Christmas trees are set during summer and July is winter).
Most of the large cities in Brazil are 1 hour ahead of US EST during the US summer (i.e. noon in New York is 1PM in São Paulo) and 3 hours ahead during the US winter (daylight saving times are reversed as well).
There are no Earthquakes, Hurricanes, Snow, or any extremes in weather in Brazil. In the South and Southeast, winters are mild (temperatures don't go below freezing). In the North/Northeast, it is always summer (but high temperatures rarely go above about 90F).
Brazil is the Latin American exception colonized by the Portuguese (your Spanish vocabulary may help, but not much). The population is about 200 million.
Brazil is a direct democracy. The president is elected directly every 4 years (as of 2015, the president is Dilma Rouseff and Brazil is in the midst of a political crisis). The country is divided into 26 states.
Culture, Dress Code
Ethnically, Brazil is a mix of the Portuguese colonizers, African slaves, and mostly Italian, Japanese, German immigrants from the early 20th Century. The South has mostly European (Italian, German) influence. The biggest cities are in the Southeast: São Paulo (where you go for business, Italian, Japanese influence) and Rio de Janeiro (Portuguese, African). The Northeast has a slower pace and a beach lifestyle, with mostly African influence. The Midwest is dominated by the "Pantanal" wetlands and the North Amazon rain forest have relatively low population density.
Brazilians are generally perceived as friendly, welcoming and warm. They will go out of their way to make sure you're happy in their country. But don't expect people from a large city like São Paulo to be very different from New Yorkers.
Most Brazilians dress casual, but not sloppy. They are fashion-aware. Don't wear shorts and flower shirts in the city unless you want to stand up as a tourist.
The business culture is close enough to American. So, if you dress and behave like you do at home (unless you are from California, in which case step up a notch), you will be fine.
Most Brazilians are Roman Catholic.
Soccer is, by far, the most popular sport. Formula One racing is popular as well. Brazil usually does well in team sports (basketball, volleyball, etc).
Money, Driving and Passports
The Brazilian currency is the Real (R$). As of 2015, thinghs are shaky in the economy and US$1 = R$4. The country is on sale.
Generally, Brazil will feel inexpensive to an average American visitor. Imported articles will cost about the same as in the US (shopping mall, McDonald's, fashionable clothing, etc). Basic necessities and services (food, taxi rides, local products, mid-range hotels, etc) will be about half of what you are used to.
Credit cards work in large cities, shopping malls and high-end restaurants, but you probably want to carry local currency. The best way to get local currency is to use your ATM card (not all ATM machines will take your US card, so you need to look for the network logos).
Share this article
Related Posts