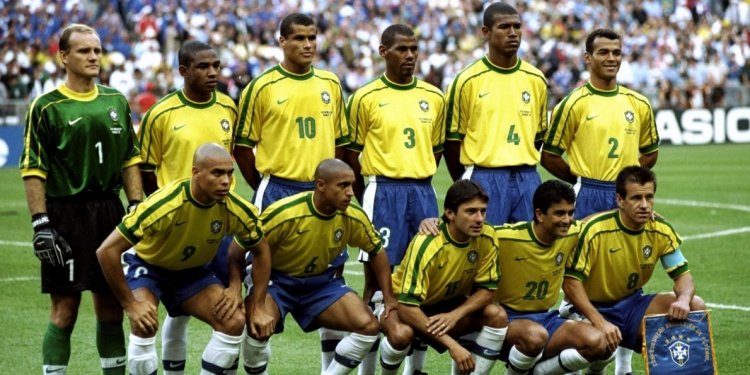 Brazilian National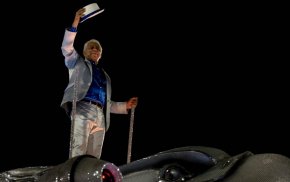 Who is Paulinho da Viola?
Paulo César Batista de Faria is a is a Brazilian sambista, singer/songwriter, guitar, cavaquinho and mandolin player, known for his sophisticated harmonies and soft, gentle singing voice. He was born on 12 November 1942 in Rio de Janeiro.
Despite learning the guitar at an early age and playing at jam sessions during his teenage years, Viola decided he couldn't make it in the Brasilian music landscape and took up a job as a bank teller in Rio at the age of 19, but a familiar face pulled him back into music.
Hermínio Bello de Carvalho, a poet from those same jam sessions, convinced Viola to work with him writing songs, launching Viola on a path to the top of Samba music and singing the national anthem at the Opening Ceremony.
Viola was born into a musical family. His father, Cesar Faria, was a musician and other famous musicians would frequently come over to his house. Viola soon picked up the guitar and by his teenage years was playing at jams.
After a brief foray as a bank teller, Viola rejoined the music scene in 1964 with Hermínio Bello de Carvalho, a poet who had been at the jam sessions. The two wrote music together before Viola left a year later for A Voz do Morro, a samba group. There he picked up his famous nickname, Paulinho da Viola, or Paulie Guitar.
Viola reached peak efficiency in the 1970s, pumping out one album every year. His music soon became a staple in the samba world and began touring in the United States and across Europe.
Unable to keep the same pace of producing music, Viola slowed down in the mid-1980s and began to focus his career more on songwriting. He reached the pinnacle of samba writing in 1965 when his song, "Memórias de Um Sargento de Milícias", was chosen by a samba school to be performed at the Carnival possession in Rio. His music has since been chosen numerous times to be performed in the event.
Viola, now 73-years-old, won the 2008 Latin Grammy for Best Samba/Pagode Album and continues to perform his music around Brasil.
What are some of Viola's famous works?
Viola's most famous work is Bebadosamba, which he released in 1996. The album earned a gold rating with over 100, 000 copies sold. It's his only album to achieve such an honor. Other notable works by Viola include "Timoneiro", "Foi Um Rio Que Passou Em Minha Vida", "Meu mundo é hoje (eu sou assim)" and "Sinal fechado".
What is Samba?
Samba is a Brazilian dance from African origins that features lively and upbeat music. It was brought to Brasil by Africans in the 16th century and has been mixed with the Latin American culture. There is no "original" samba, but instead a number of versions of the samba, including reggae, rock and ballroom.
The placid banks of the Ipiranga heard
The resounding cry of a heroic folk
And the sun of Liberty in shining beams
Shone in the homeland's sky at that instant.
If the pledge of this equality
We managed to conquer with strong arm,
In thy bosom, O Freedom,
Our chest defies death itself!
O beloved,
Idolized homeland,
Hail, hail!
Brazil, an intense dream, a vivid ray
Of love and hope descends to earth
If in thy comely, smiling and limpid sky
The image of the (Southern) Cross blazes.
Giant by thine own nature,
Thou art beautiful, thou art strong, an impavid colossus,
Share this article
Related Posts