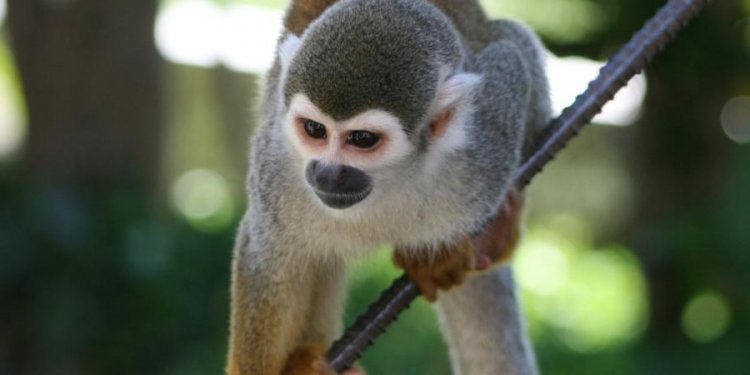 Amazon Brazil Travel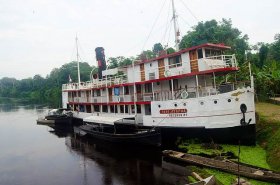 Rivers are roads in Amazonia, and riverboat trips are a uniquely Amazonian experience: the slow pace, sleeping in hammocks, watching the river and forest and local life glide by. But they can also be tedious, with day after day of the same food, same scenery, same ear-splitting music and drunken banter on the top deck.
For most people two or three days is enough to get the experience, but not tire of it. Instead of taking one of the marathon five- or six-day trips (such as Belém to Manaus, or Manaus to Tabatinga), consider stopping off halfway, doing some fun stuff, and then either continuing or even flying the rest. In many cases, boat and plane tickets cost the same.
'DSC_1406' by PearlyV. Creative Commons Attribution
Looking for inspiration on where to start? Check out Lonely Planet's top 5 Amazon picks and our readers' advice on Amazon itineraries. Once you've got a plan, here are our tips for getting the most from your trip:
1. Unless you're considering partying non-stop for three or so days, you'll need a hammock (R$15 to R$40) and some rope to hang it. A sheet or sleep sack is nice if the temperature dips.
2. Your gear probably won't get wet, but play it safe by keeping it in a large plastic bag, tied at the top. This also helps keep prying fingers out of any side-pockets.
3. Get to the boat six to eight hours early to secure a good hammock spot. By departure time, the hammock areas will be jammed – you may end up with fellow passengers swinging above or beneath you!
4. Most boats have three decks. The top deck is for hanging out, while the middle and lower ones are for hammocks. The middle deck is definitely better, since the engine is on the first. Try to get a spot away from the toilets (in case they smell) and the buffet area (crowded and noisy during mealtimes). A porter may offer to help you pick a spot and tie up your hammock, a service that's well worth the R$2 to R$3 tip that's expected. A few boats have aircon or women-only hammock areas – ask when you buy your ticket.
5. Theft isn't rampant, but you should take common-sense precautions, like locking your zippers and knotting all drawstrings. Don't leave valuables unattended and be especially alert when the boat stops in port. Be friendly with the passengers around you, as they can keep an eye on your gear. The captain may stow your bag in a secure area on request, though it may be hard to access midtrip.
Share this article
FAQ
What are some tips for a Brazilian citizen applying for a USA tourist visa? - Quora
The most important thing is to prove that you have ties with Brazil: a house or a car, a spouse, kids, a stable job or a business in Brazil. I don't think it's relevant to mention what exactly you are going to do in the US if you're applying for a tourist visa, but if you're applying for a business visa, it might help if you explain why you need to open a bank account there.
Bring your "declaração de imposto de renda" (tax papers) and all the documentation necessary to prove whatever you tell them.
I'm not a specialist, but I've been through the process a few times, and that's basically w…
Related Posts