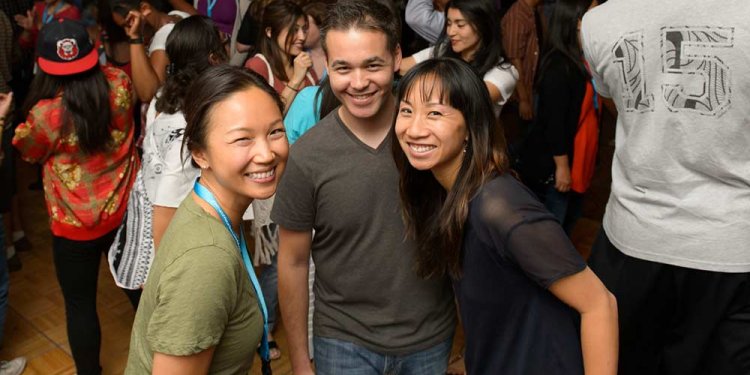 Bacc.cc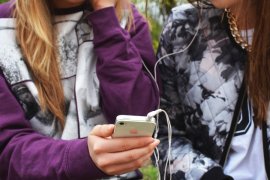 Here's a little secret: when you mentor a teenager, you'll benefit too.
My husband and I have been mentors in our Y-ministry for many years. We've learned that a great teacher, a caring coach or a positive friend at the right moment can make all the difference in a teenager's life. We all benefit from mentors in our careers, in our hobbies and in our relationships. In the same way, teenagers greatly benefit from mentors who sincerely love and care about them.
One of the things that makes our Y-ministry unique is the devotion of volunteer mentors who help middle schoolers and teenagers navigate these often-tumultuous years successfully. At our middle school and teen camp in the summer, volunteer mentors make lasting impact on teenagers through heart-to-heart conversations and quality time.
Unfortunately, I've seen many college students and young adults pass up on the opportunity to give their free time to a teenager, and I think it's a mistake. Not only for the teen, but for you. What I've found when I've mentored teens is that I've actually benefited a lot myself. So, in that vein, here are 5 (somewhat selfish) reasons you should make sure to mentor a teen.
1) Friendship
A friend loves at all times, and a brother is born for a time of adversity.
Proverbs 17:17 NIV
Teens need a friend who will love them at all times. As a mentor you can provide this. Show love, care and concern when their parents are disappointed in them, when their peer friends are mad at them, when their siblings hate them, when they've been socially outcasted or when they seriously compromise to fit in.
This is a unique friendship that has a lot of influence, and your influence will be long remembered by this teenager. Yes, you will have to put up with some bad attitudes, many frustrating one-word answers, and long pauses as if they are waiting for you to leave them alone. But if you stick in there with them and pass their tests to prove that you care, then they will become your friend and surprise you when they give back.
I remember the moment when one teen I mentored for several years showed up as a mutual friend. I spent countless hours at her house, walking through a park talking and praying, helping her with homework, hearing about all the drama at school and at home and having dinner with her family. For a long time it was a friendship where I gave a lot and got nothing back other than the joy of seeing the teen grow and get to know the Bible better.
Then one day, we were in the car with my husband and I was having a bad attitude. Instead of quietly sitting in the back seat, my mentee piped up to ask me questions and draw me out. She referenced different prayers we had together and that I needed a heart change just like those past times. She even showed me a Scripture I must have shown her a hundred times. I felt half embarrassed and half grateful. It was then that I realized all the time spent together was more than worth it. We had actually developed a two-way friendship. She added value to my life as much as I added to hers.
If you hold back your time, you could be missing out on a friendship that will add a lot to your own life. Give your time, and you'll find yourself with more friends who will be there for you when you need them.
2) Wisdom
Instruct the wise and they will be wiser still; teach the righteous and they will add to their learning.
Proverbs 9:9 NIV
Mentoring a teen makes you wiser in many ways. While it's easy to accept that teenagers have a lot to learn, we don't always like to admit how much we still have to learn from them.
Teens have a unique perspective that as we age we tend to lose; they believe life should be fun! I've learned lots of new things from teens. I've learned all about different bands, board games, card games, hairstyles, sports and entertainment. Letting a teenager teach me about the things they are passionate about it helps me get closer to them and also broadens my perspective about life. They remind me to enjoy life and pursue the things I'm passionate about.
Through mentoring teens I also learned many things about myself. Helping teenagers deal with their hearts, emotions, relationships and sins has led to significant growth in my own emotional IQ, empathy and ability to love.
When I was in high school, I was not a very loyal friend. I was very into my own life and would disappear when a friend was going through a hard time and come back when they were better. I also ran away from relationships when I was having a hard time and came back when I was better. I often abandoned people in their time of need and I did not know how to attach in my own time of need. This lead to crummy friendships in high school.
Mentoring teenagers is like getting a fresh start. Mentoring teens has taught me how to attach when someone goes through a hard time.
It has also provided many opportunities for me to let down and let them see me in my bad moments. Teens don't need perfect mentors, they just need honest mentors.
Share this article
Related Posts